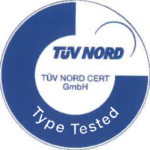 Pikcel Group – with a new, top, world-renowned standard for its products! It is a standard obtained by TÜV NORD from Germany, one of the most important and renowned companies in the world, in the field of technical inspection and supervision, certification of systems and products.
With this standard, obtained after a series of fulfilled requirements, specifications, instructions, features and results provided by our products, Pikcell guarantees and confirms that the materials and products are in the direction of continuous fulfillment of the customer needs and maximizing the value of each photovoltaic module produced in our factory!
In addition, this certificate is a proof that our products meet all the national specificities in the countries where they are exported, but at the same time are adapted to the local needs and requirements for our domestic customers and partners.
Pikcell strategy goes beyond conventional standards. We guarantee you safe and long-term quality assurance at the highest level! Use our products and enjoy the quality and effectiveness they offer you!
---